Jika Anda Tidak Punya Kartu Kredit dan Alat Transaksi Online, serta tidak punya keakhlian installasi, kami menawarkan paket siap pakai, meliputi domain, hosting, Moneris CA eSELECTplus Gateway for WooCommerce, dan tutorial. Silahkan hubungi kami Klik Chat CHAT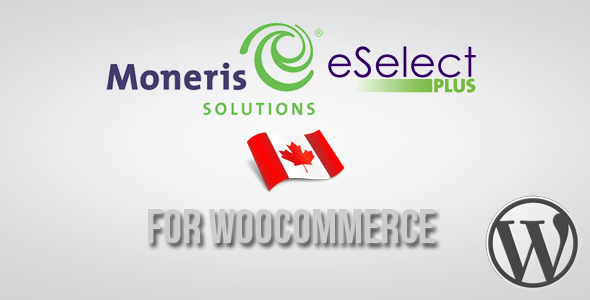 Moneris CA eSELECTplus adalah pemimpin industri dalam pemrosesan pembayaran karena kami memfokuskan semua upaya kami pada tiga elemen utama pemrosesan pembayaran – teknologi, inovasi, dan manusia.
Moneris CA eSELECTplus (Hosted) Payment Gateway adalah Plugin WordPress yang memungkinkan WooCommerce menerima pembayaran kartu kredit tanpa mengkhawatirkan Detail Kartu Kredit Pelanggan yang diurus oleh Moneris.
Mencari Gerbang Pembayaran dan tidak dapat menemukannya di portofolio kami atau jika kami belum mengintegrasikannya ke keranjang belanja Anda, hubungi kami melalui formulir di Halaman Profil sehingga kami dapat menyelesaikan integrasi gerbang pembayaran yang Anda cari .
Kami telah memperhatikan bahwa mayoritas orang tidak memperbarui dukungan mereka. Perhatikan bahwa jika pertanyaan Anda terkait dengan dukungan plugin dan dukungan Anda telah kedaluwarsa. Isu tidak akan dibalas. Ini mungkin terdengar kasar tetapi biaya dukungan itu membuat kami termotivasi untuk memberikan tanggapan tepat waktu dan terus memperbarui plugin.
Anda juga dapat menghubungi kami di www.patsatech.com
Pembaruan
24.01.22- Ver. 1.2.5

  - Updated the plugin to strictly enable using of HTTPS for urls.

29.06.21- Ver. 1.2.4

  - Updated the plugin to add support for the Latest version of WooCommerce and WordPress.

17.02.19 - Ver. 1.2.3

  - Updated the plugin to add support for updates via WordPress Admin Panel and resolve a bug that was giving an error when Companies were updated twice.