Jika Anda Tidak Punya Kartu Kredit dan Alat Transaksi Online, serta tidak punya keakhlian installasi, kami menawarkan paket siap pakai, meliputi domain, hosting, Multistep – jQuery Enquiry Form, dan tutorial. Silahkan hubungi kami Klik Chat CHAT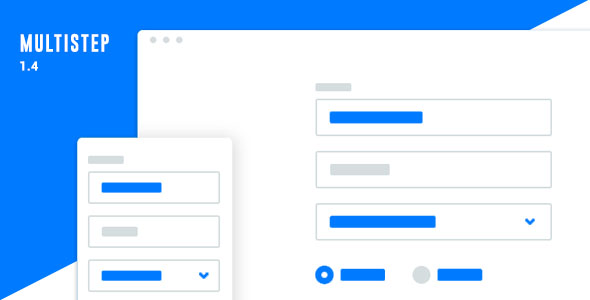 Multilangkah form adalah plugin jQuery untuk panduan formulir langkah multiguna.
Fitur
Langkah Tanpa Batas
Bilah Kemajuan
Navigasi Langkah
Sepenuhnya Responsif
Kompatibel dengan Bootstrap
Mudah Disesuaikan
Desain UI/UX
SCSS disertakan
Didokumentasikan dengan baik
Instalasi
Sertakan file .css dan .js
Buat langkah-langkah navigasi dan konten
Panggil plugin multistep misalnya: $('element').multistep();
Dokumentasi lengkap di sini.
File disertakan
multistep.css
multistep.min.css
multistep.js
multistep.min.js
Dokumentasi
SCSS
Demo
Sumber dan Kredit
Changelog
Versi 1.4 – 4 Januari 2020
New Demo
Added PHP script for mailing

Versi 1.3 – 26 Februari 2019
Added 1 demo Payment
Update: Support radio button input type
FIX: UI alignment fix on larger screen size

Versi 1.2 – 26 September 2018
Added 2 demo light modal & dark modal
Update plugin allow theme color settings

Versi 1.1.1 – 24 September 2018
Added keyboard left/right key navigation control

Versi 1.1 – 23 September 2018
Store data as variables to increase security on validation
Content target class to avoid same level element to be act as content
Controller append to class allowing to customize the position & alignment
Get value from targeting data attribute instead of input tag
Button Next/Previous/Submit now support HTML
Added new demo hotel booking enquiry form
Added select dropdown style
Fix: Able to skip to any step other than next step

Lagi Multilangkahdemo dan fitur akan datang!