AdForest is a leading premium WordPress Classified Ads theme with impressive front-end UI and amazing WP functionality. It has Google Maps integration and different color options for creating WordPress Ad Themes for classified ads posting. The theme is developed with HTML5, CSS3, Bootstrap 5, and the latest JQuery 3.1. It is fully responsive and has extensive documentation for proper management and customization. AdForest is designed to adopt all kinds of secret businesses worldwide. It includes numerous amazing features like Google Maps advanced integration, advanced search, and a multi-vendor system using MultiVendorX.
Untuk Membantu Anda Yang Tidak Punya Alat Transaksi Online Seperti Kartu Kredit, Paypal, Dll. Juga Tidak MEmahami Hosting, Cara Installasi, dan Setting Awal. SHOP.co.id, menawarkan paket Siap Pakai, meliputi : Pembelian Script atau Theme, Domain, Hosting, dan Installasi. Bukan hanya itu, kami juga memberikan tutorial dan support.
Jika Anda Membeli dari Sumbernya langsung, Anda Wajib punya alat transaksi online, Keakhlian Installasi, Memahami Jenis Hosting, dan Juga Hal Teknik lainnya.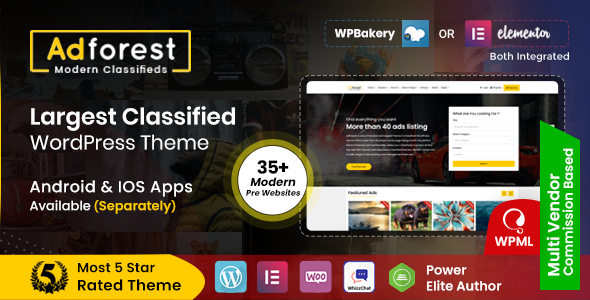 Kredensial Masuk Demo

Email: michael@gmail.com
Password: demo123

Tema WordPress Iklan Baris – Adforest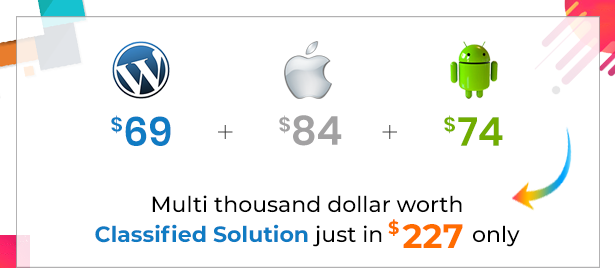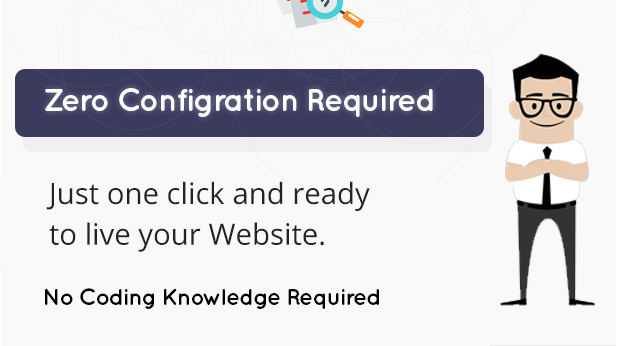 AdForest adalah salah satu terkemuka dan tema WordPress Iklan Baris Premium terbaik dengan UI front-end yang luar biasa. Dapatkan posting iklan tema WordPress dengan pilihan warna berbeda dan dengan fungsionalitas WP yang mengagumkan. Peta Google juga terintegrasi di dalamnya Tema iklan WordPress. WordPress kami mengklasifikasikan kegunaan tema dan pengalaman pengguna secara keseluruhan menurut Era Modern. Jika Anda ingin bisnis rahasia Anda menonjol dari keramaian, AdForest adalah solusi satu atap untuk memulai dan mempermudah penjualan produk Anda secara online.
AdForest adalah Tema WordPress Rahasia Premium, sangat fleksibel, memiliki banyak bagian yang Dapat Digunakan Kembali dengan banyak kemungkinan, dan memiliki desain yang sepenuhnya responsif. Kami Membangunnya dengan HTML5, CSS3 dan Bootstrap 5 Terbaru dan JQuery 3.1 Terbaru.
Kami Membangun Solusi Baris Lengkap sesuai dengan semua jenis persyaratan pemasangan iklan. Kami dengan hati-hati membuat tema ini dengan fokus kuat pada tipografi, kegunaan, dan pengalaman pengguna secara keseluruhan. Pengaturannya sangat cepat dan mudah disesuaikan.
Tema kami hadir dengan Dokumentasi Ekstensif untuk memandu Anda dan mengatur komponen Anda dengan benar. Last but not least, AdForest dirancang untuk mengadopsi segala jenis bisnis rahasia di dunia.
Berikut adalah beberapa Fitur luar biasa:
Fitur:
Multivendor menggunakan MultiVendorX
Daftar Direktori dan Demo Acara tersedia sekarang
Lansiran Iklan
Peringkat & Ulasan pada iklan
Pencarian Lanjutan Ditambahkan
Ujung depan Multi Mata Uang Ditambahkan
Lengkapi tampilan baru
Beberapa Halaman Beranda baru ditambahkan
Integrasi peta Google tingkat lanjut
Pencarian Radius Ditambahkan
3 jenis Laman Penelusuran Iklan ditambahkan
Gaya tajuk baru ditambahkan
Terjemahan untuk Bahasa terkenal ditambahkan
Verifikasi Pendaftaran Pengguna Baru ditambahkan
Gambar Re pemesanan ditambahkan
Fitur iklan Unggulan Berbasis Kategori ditambahkan
Kedaluwarsa iklan sederhana ditambahkan
Kompatibel dengan 100+ pangsa iklan media sosial
Pemuat Ajax Drag dan Drop Image Up
Filter Kata Buruk
Lokasi Peta Google
Bidang Kustom Tidak Terbatas
Tip dan Trik Keselamatan
Iklan Unggulan
Batas Kadaluarsa AD
Kontrol Admin Paket Gratis dan Berbayar
Persetujuan IKLAN Otomatis/Manuel
Perubahan mata uang dari Back end
Taksonomi Terkait AD
Opsi Pembayaran Woo Commerce
Dua Jenis Tata Letak
Widget Sidebar Berbeda
Tempat Iklan
Mode Komunikasi
Sistem Pesan
Nomor Telepon Tersembunyi
Lokasi Peta Google
Formulir Kontak 7
Tema Segera Hadir Dibangun
Iklan Terkait
Iklan Sidebar lengket
Status Iklan (Terjual, Kedaluwarsa, dll)
Widget Siap Cari Seret & Lepas
Pencarian Basis Taksonomi
Pencarian Berbasis Harga
Pencarian Berbasis Tipe AD
Sistem Penawaran
Profil Publik Penjual
Peringkat penjual
Pencarian Berbasis Lokasi
Pencarian Berbasis Iklan Unggulan
Pencarian Berbasis Judul
Widget Bilah Samping
Pencarian Berbasis kategori (Hingga 4 level)
Pencarian Berbasis Garansi
Iklan Dalam Hasil Pencarian
Simpanse surat
1 Klik Imp Demo.
Lang. Terjemahan siap
Kerangka Kerja Redux
Pembuat Halaman WPBakery untuk WordPress
Bootstrap 5
JQuery terbaru
HTML5 & CSS3
Benar-benar Responsif
Termasuk Font Keren
Termasuk Ikon Baris
Desain Bersih dan Kreatif
Kode Bersih
Mudah untuk Menyesuaikan
Bagian Sepenuhnya Dapat Digunakan Kembali
Tempat Iklan yang Ditargetkan
Kisi Kategori yang cerdas dan kreatif
Beberapa Gaya Daftar
Kompatibel Lintas Peramban
Beberapa Halaman Blog
2 jenis halaman iklan tunggal
Lengkapi Dasbor Pengguna
Halaman Profil Pengguna
Login dan Daftar Model
404 dan Halaman Hubungi Kami
SEO Dioptimalkan
Dokumentasi yang Dikelola dengan Baik
Bilah Sisi Pencarian Lanjutan
CATATAN: Perbarui tema Anda ke versi Modern sesegera mungkin jika Anda menggunakan versi klasik karena versi Klasik tidak akan didukung di masa mendatang.
Kami menggunakan Woo Commerce untuk sistem paket di AdForest. kami tidak menggunakannya untuk berbelanja produk.
Catatan: Kami tidak menyediakan dukungan untuk segala jenis situs web dewasa/kencan. Jika Anda ingin membeli maka Anda dapat melanjutkan tetapi jangan mengharapkan dukungan untuk kencan ilegal atau Situs Web Dewasa.
Perhatian: Layanan peta Google telah memperbarui kebijakannya. Harap baca detailnya disini


Catatan penting
Harap perhatikan bahwa, Sebelum melakukan pembaruan apa pun, buat cadangan untuk situs web versi stabil Anda sebelumnya.
Tema ini didukung oleh WhizzChat Plugin Obrolan WordPress
Riwayat Pembaruan Adforest
Ubah log / Pembaruan: v 5.0.9 —— 27 Februari 2023
CATATAN: Harap baca artikel ini sebelum memperbarui untuk demo Multivendor (MVX) Cara memperbarui ke MVx

Added :
1) Compatible with MultivendorX
2) The dynamic time interval for appointments instead of an hour 
3) Widget open/close behavior in search with the map widget

Fixes :
1) Fimple, the feature option not working in ad posts from the backend
2) Without login appointment system not working
3) Make your self vendor button was not working
4) AdForest Vendor hero signature image missing in the wp bakery plugin
5) Top location issue on search page/
6) Current location issue in ad post-modern google map 
7) Double heading on breadcrumb at the ad detail page
8 ) Re-arrange images were not showing properly in the pop-up
9) Category order on the ad detail page 
10) The newsletter in the footer was not working
11) The notification was not redirecting to the messages tab in the dashboard
12) Redux updated to the latest version warning removed
13) Compatibility added with the latest Elementor plugin 


Ubah log / Pembaruan: v 5.0.8 —— 30 November 2022

Fixes : 
1) Profile page broken issue fixed.
2) Business hours issue fixed,

Ubah log / Pembaruan: v 5.0.7 —— 24 November 2022

Added :
1) Option to turn on/off the rating star on the ad detail page.
2) Events now are packaged based.

Fixes : 
1) email template issue on ad alert, ad expiry, and package expiry email.
2) add to favorite heart icons was not working on all grids
3) unable to add and edit adforest packages
4) mark, as featured, was not working from the dashboard
5) fix all broken images linked in CSS.
6) compatible with WordPress 6.1.1
7) process cycle 2 widget description issue
 duplicate phone number when added from user profile.
9) timezone selection for business hours was not working

Ubah log / Pembaruan: v 5.0.6 —— 18 Oktober 2022

Fixes : 
1) Empty image tag on the product detail page.
2) Category modern shortcode issue
3) Same user as multiple attendees at the event
4) Ads cat shortcode layout issue
5) Ad post-modern and ad post-fancy, categories required text translation issues.
6) Search button on search with radius widget on search with top bar
7) Shop page layout issue when sidebar widgets are added
 Other translation and responsive issues resolved
9) Plugin updated

Ubah log / Pembaruan: v 5.0.5 —— 05 September 2022

Added :
1) A All new Directory listing demo was added. Now you can use AdForest as a Directory theme as well. Demo included
2:Events option added, now you can create events. demo included.
3:Bussniess hours added now you can create your business hours.
4:Booking/ appointment system added. book your appointment according to business hours.
5:Time kit booking/custom booking options are available.
6:Category page description added with on /off in ads setting->search settings-> category description

Fixes :
1:Header responsive issue
2:Some another design issue on mobile devices.
3:Set gallery first image to ad feature image in admin side
4:Message icon in headers 4 and 9
5:Ad_block text widget was missing in the visual composer
6:Pricing tag  was not showing in category base templates when price type in hidden
7:If add the same shortcode 3 or 4 times for Ads and select different categories for all shortcodes. When filtering Ads through top location it shows the same Ads in all shortcodes locations base, not the category base.
 Messages screen issue in the mobile view.
9) ​Removed the reset-password option during login with Phone Number.
10) Added some missing translation strings.

Ubah log / Pembaruan: v 5.0.4 —— 24 Mei 2022

Added 
1: hide show address field on ad post form theme-options->ad post settings
2 : make subcategories Required  in ad post form theme-options-> ad settings ->ad settings

FIxes:
1: WPML compatibility issue, multiple emails were sent for different languages when the admin approved the ad.
2:-Hide Recaptcha badge option is not working.
3 :Vendor dashboard menu not showing in the following headers.2,4,5,6,7,8,10,11,12,13
4 :feature date not showing in ad info in dashboard-> dashboard->my-ads->ad-info
5 :In RTL Ads details page styling issue.
6: Currency range issue in RTL
7: menu classes from the backend were not being  included in the child menu
8: ajax loader not working when element or header is active
9: ads alert email was not sent properly
10:Category title in ads grid in rtl
11: Facebook login
12: All headers were not displaying correctly on the Safari browser.
13: Search with map page: Map issues on mobile devices
14: Unavailability of H1 tags in the blogs and categories pages for SEO purposes.
15: some of the demos were not being imported like real estate decor forest  to forest
16: +sign in phone number causing the issue in WhatsApp chat on the ad detail page
17: Email to admin on Ad update was missing, when admin approve ad updated in turned on
18: Translation strings like user type individual and dealer and many others on the dashboard are added.
19: Mark as feature button removed from expire ads


Ubah log / Pembaruan: v 5.0.3 —— 03 Februari 2022

Added
1) Upload video in ad post form with on/off option theme options->ad post-> upload video
2) After an ad expires, an email is sent to the creator, and a template is added to the theme options.
3) Filter tags on search with a top bar and search with the map page 

Fixes
1) Map page collapsed mobile view
2) Duplicate phone number users unable to register
3) Email field not functioning user update profile
3) Ad alert not working in elementor pro
4) Coming soon mode page distorted
5) Product category not clickable
6) Category base template was not being translated when posting other than the default language
7) Ad detail page slider without thumbnail
8 ) Related ads list grid view
9) Ad expires ad sold image not showing
10) Trusted user button text on the user profile page
11) Ajax base category load backend shortcode
12) Expired image issue on the Ad Detail page.
13) Rating issue of the user on Ad Detail Page.
14) Scrolling issue was fixed for the search with Map Layout on a Mobile device.
15) Category image issue resolved if the Adforest Apps API option is activated.


Ubah log / Pembaruan: v 5.0.2 —— 21 Januari 2022

Added:
1-Ad claim now user can claim on ad   , admin can approve decline (with email to author  ,  admin  and claimer)
2-set column of short features on ad detail page theme option -> ad view setting -> short features column
3-hide show map and filter on search page with map theme options-> search page

fixes :
1-Search layout grid issues resolved
2-image click  to ad detail fixed 
3-layout not change in search pages
4-footer-1, the section titles don't get changed on the front end.
5-no follow href in header top bar and in footer social widget
6-ReCaptcha v3 issues on the user profile, while sending a message
7-Twilio verify the identity issue.
8-ad post fancy, notification issues.
9-multiple image upload in ad post fancy.
10-translation issue in the ad alerts section
11-search page, category selection issue on the category filter(loads parent category after the child selection)
12-advertisement issue on the search pages.
13-Dashboard collapse button missing.
14-Dashboard rtl collapsed.
15-Missing users and why us shortcodes.
16-Header white toggle button on iPhone and iPad.
17-Regular Price on product modern shortcode.
18- Shop now button on products sliders in mobile view.
19 - and other responsive and styling issues.


Ubah log / Pembaruan: v 5.0.1 —— 18 Desember 2021
CATATAN: Harap ikuti artikel ini untuk memperbarui tema dari 4.6 ke 5.0 Cara memperbarui AdForest 4.6 ke 5.0

Fixes  :
1- Small Fixes and Plugin Updates

Ubah log / Pembaruan: v 5.0 —— 10 Desember 2021
CATATAN: Harap ikuti artikel ini untuk memperbarui tema dari 4.6 ke 5.0 Cara memperbarui AdForest 4.6 ke 5.0

Added  :
1 - Paid biding from front end added with on/off option .package base(theme option > bidding settings)
2 - Address field hide req/no-req in ad post form. (theme option > ads settings > ad post settings)
3 - Ad email on ad post page if the email is not entered by the user in case of social login or OTP
4 - Ad report comments will also be sent in email.
5 - packages page link added to paid category notice
6 -  on activating ad automatically bump up.
7 - Currency filter added for search pages
8 - compatible image size optimization with tinypng plugin while uploading
9 - admin can change the header on woo-commerce pages, like the product detail, shop, and product category pages (theme option > shop settings)
10- 404 page title and description added..  (theme options > general settings)
11 - login -registered page show password option added.
12 - Register page password and confirmation password option added
13 - Ad alert Feature (get info of specific category ad by mail)
14 -  user name field on register user with OTP
15 - free video URL while registering user
16 - free tags while registering users
17 - simple ad days and feature ad days on the admin side 
18 - default image on ad detail page if ad image not available
19 - WhatsApp number is shown to login/without login user
20- login / register with OTP in new style
21 - the author can view  expiry and feature expiry detail  of an ad
22 -Search category on ad post page when category grid style is selected
23 - Bootstrap 5

fixes  :
1- bidding show on all cats issue----- resolved
2- font-awesome issue resolved with elementor icons ...   (when elementor solid icons were placed on the page our icons were dismissed)
3- input type number in category base template, error message ---- fixed
4- image upload count issue in category base template 
5- currency slider issue in rtl
6- add update mail to admin when the status is pending
7-  feature ad button on expire ads
8- Allowed images issue in category base
9- required images in default form error
10- change the user name on the ad detail page after changing the ad author from the backend

Ubah log / Pembaruan: v 4.6 —— 18 November 2021

Added:
Category base template translate in wpml
Compatible with WordPress 5.8.2

Fixes:
Bidding date autocomplete off in ad post-modern
Vendor access to backend profile
Feature ad mobile grid 2 column
Vendor filter hide in all vendor

Update  : 
Plugin updated to latest versions
Style files updated
Language files updated

Catatan penting: AdForest akan menjadi lebih besar, lebih baik & sejalan dengan tren terbaru. Kami akan merilis AdForest 5.0 dalam satu atau dua minggu mendatang. Harap buat cadangan untuk database dan file sebelum memperbarui tema Anda ke AdForest 5.0. Pelanggan yang menggunakan tema anak harus menguji AdForest versi 5.0 di lingkungan pengujian sebelum memperbarui.
Ubah log / Pembaruan: v 4.4.9 —— 5 Agustus 2021


Added:
Translated re-Captcha in firebase OTP.
WordPress 5.8 Block widgets with on /off option.

Update:
Plugin updated to the latest version. 

Fixed: 
Password field not required when OTP enabled. 
User star rating issue on the public profile. 
Making the user trusted from backend edit profile. 
WCMP vendor was unable to edit the shipping zone. 
Icons problem on activating the WhizChat plugin.

Ubah log / Pembaruan: v 4.4.7 —— 23 Juni 2021

Fixes:

Added:
1- Verify phone number through firebase OTP
2- Register and login user with phone number with firebase OTP
3- Elementor pro header/footer on/off option added
4- Woo-commerce recurring payment
5- No more inactive ads in recent and similar ads
6- Expired ads with published/draft/trash option

Fixes :
1- Remember me not working
2- Editor role unable to visit wp-admin  / multivendor plugin activated
3- Send message styling issues on the ad detail page
4- Woo-commerce template files updated
5- Fatal error on completing woo-commerce order status
6- Features ad slider on a mobile device
7- Ad posted date issue on some shortcodes
8- Breadcrumb issue in multivendor
9- Whatsapp button styling issues on mobile devices
10- Trusted user from user backend profile
11- Ad type value at ad detail page in WPML


Ubah log / Pembaruan: v 4.4.5 —— 23 Maret 2021

Fixes:

1- Small Fixes


Ubah log / Pembaruan: v 4.4.4 —— 21 Maret 2021

4.4.4

Added:
1- Multivendor WCMP Compatible
2- Email notification before ad expiry with on/off
3- Whatsapp chat button on ad detail with a page on/off
4- WhizChat chat button on the ad detail page

Updated:
1- Update required plugins

Fixes:

1- Custom fields on the ad detail page
2- Reset password in WPML return to language in which it was sent 
3- Solid element in category minimal widgets in AdForest-Elementor 
4- Breadcrumb collapse when blogging as home page 
5- Ad feature image as social share image 
6- Hero section map location in Elementor 
7- Sticky logo in the transparent header 
8- Register page Recaptcha in case of Elementor 
9- Custom links in ad description 
10- Ad type, condition, and warranty taxonomies translation in multilingual on the Ad detail page 
11- Hero section (Elementor) all custom location problem 
12- 403 in case of social login 
13- Rejected ad redirected to 404